On February 14th the all-new 2014 Nissan Versa Note, Resonance Concept and JUKE NISMO will make its national debuts at the Canadian International Auto Show in Toronto (CIAS).
Nissan Versa Note
The Nissan Versa lineup gets a dramatic new look with the launch of the all-new 2014 Nissan Versa Note. The second-generation hatchback goes on sale at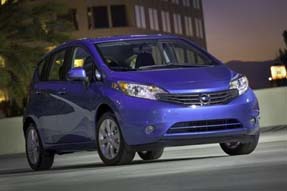 Nissan's Canadian dealers in June 2013 with a starting Manufacturer's Suggested Retail Price (MSRP) of $13,348, and gives notice that in an era of changing consumer needs and expectations, Versa intends to be at the forefront of the entry-level pack.
2014 Nissan Versa Note
The all-new Versa Note will complement the Versa family, which includes the Versa Sedan starting at $11,898, MSRP. The Versa Note has its own distinctive look, feel and added hatchback utility. It carries the Note designation used in other global Nissan markets, as well as the PURE DRIVE badge, designating it as having low CO2 emissions and exceptional fuel efficiency.
Nissan Resonance Concept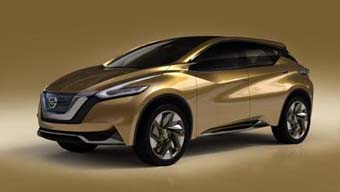 The Resonance concept was created at Nissan Design America in San Diego, CA and features an open, airy architecture highlighted by a unique "floating" roof created through the use of the thin, steeply raked A-pillars, large full-length glass panel and flowing D-pillar design.
The all-wheel drive Resonance concept also features an efficient hybrid electric drivetrain that includes Nissan's proprietary "one-motor, two-clutch" system, which combines a smaller displacement internal combustion gasoline engine with an electric motor/lithium-ion battery and advanced management system.
JUKE NISMO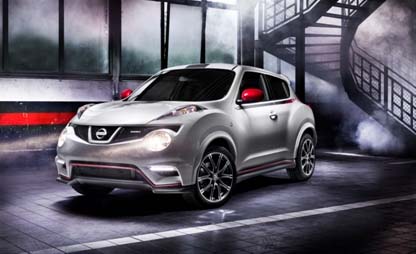 The JUKE NISMO will be powered by a 1.6-litre direct injection turbocharged four-cylinder engine based on the 16GT FOUR Type V. It has been carefully tuned to provide a driving experience only NISMO could create, complementing the vehicle's classy-yet-sporty appearance and overall unique nature.
This production model represents the first model in NISMO's new brand strategy—announced at the 42nd Tokyo Motor Show (December 2011) — and focuses on creating premium high-performance sports vehicles. The Nissan JUKE NISMO will be available in Canada in limited quantities.