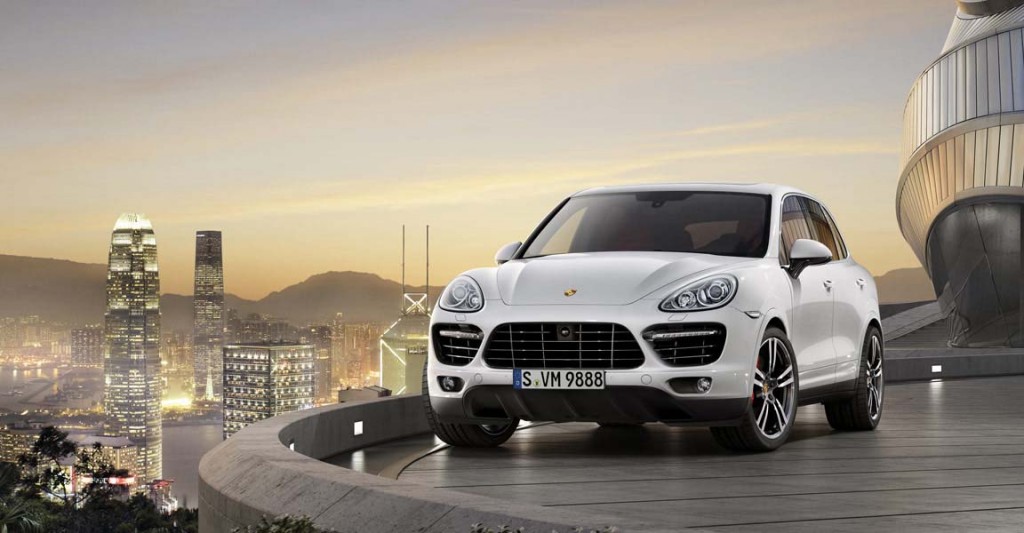 The new Cayenne Turbo S, coming to Canadian dealerships in February 2013, will sport a 550-hp engine and be the top-level model in the Porsche Cayenne range.
The Turbo S comes with an advanced active chassis that allows it to surpass the driving performance of many sports cars. All of the basic Cayenne properties such as versatile off-road capabilities, superior ride comfort and impressive towing ability have been preserved.
The fuel consumption is expected to match the Turbo model, which is 14.3 l/100 km in the city 9.3 l/100 km on the highway.
Compared to the Cayenne Turbo, the new Turbo S model has an extra 50-hp of power as well as a torque boost from 516 to 553 lb-ft. These figures translate into faster acceleration and a higher top speed. The sprint from zero to 100 km/h takes just 4.5 seconds, and top speed now reaches 283 km/h .
The Cayenne Turbo S was systematically configured for maximum dynamic performance and incorporates all relevant control systems as standard equipment.
It begins with the combination of an air suspension and active PASM damping control from the Cayenne Turbo. In addition, there is Porsche Dynamic Chassis Control (PDCC), which reduces the roll angle in curves to practically zero, improving agility and comfort equally. Porsche Torque Vectoring Plus (PTV Plus), also standard, operates with torque vectoring at the rear wheels together with an electronically controlled rear differential lock to improve traction and offer more agility in any driving situation. The Sport Chrono package is standard.
Numerous exterior features such as the air inlet screens, headlight housings and mirror parts are painted in high-gloss black distinguish the Turbo S model. The standard 21-inch 911 Turbo II wheels with coloured Porsche badges were exclusively designed for the Cayenne Turbo S; their inside surfaces are painted in high-gloss black.
Porsche designers created bi-colour leather packages in new colours and colour patterns specifically for the new Cayenn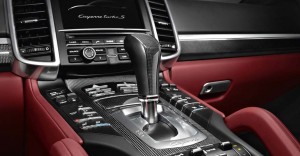 e Turbo S. These interior features are available in black/Carrera red or black/Luxor beige colour combinations, with decorative seams in matching contrasting colour. The standard Carbon interior package complements the leather features and highlights the sophistication of the materials found in the vehicle.
In Canada, the Cayenne Turbo S will be priced at $166,000.