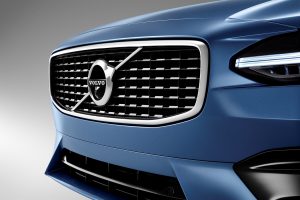 British Columbia service technicians Tony Do and Justin Lam of Jim Pattison Volvo North Vancouver have been named winners of the 2016 Volvo International Service Technician Award (VISTA) in the category of Service & Repair.
The team from North Vancouver competed against 40 teams from Volvo markets around the world.
VISTA is a biennial customer service training competition that includes competitors from Volvo retailers in markets all over the world. Participants compete in two categories: Service & Repair, and Body Repair.
The 2016 competition focused on teamwork, workshop efficiency and, in turn, achieving customer satisfaction.
In North America, the 2016 VISTA competition started with local training rounds and semi-final testing to determine the top five teams to represent Canada in the North America finals, held in Rockleigh, New Jersey in April 2016.
The top team from Canada, as well as the top team from the United States were then invited to participate in the Global VISTA competition in Gothenburg, Sweden to determine the top service team.
Volvo has been in operation since 1927. The company formed part of the Swedish Volvo Group until 1999, when it was bought by Ford Motor Company of the U.S. In 2010, Volvo Cars was acquired by Geely Holding of China.
Volvo's head office, product development, marketing and administration functions are mainly located in Gothenburg, Sweden, while the head office for China is located in Shanghai.
The company's main car production plants are located in Gothenburg (Sweden), Ghent (Belgium) and Chengdu (China), while engines are manufactured in Skövde (Sweden) and Zhangjiakou (China) and body components in Olofström (Sweden).