According to the Canadian Black Book, which has been providing free car values, new/used car prices and vehicle listing for more than 50 years, there is significant pent up demand on the horizon for Canada's new and used car market.
In the company's research conducted on its behalf by Ipsos, half (50 per cent) of Canadians say they are 'likely' (21 per cent very, 29 per cent somewhat) to buy a new or used vehicle in the next 18 months.
The anticipation to buy is even higher among younger drivers—more than 6 in 10 Canadians aged 18 to 34 could be in the hunt, but almost 8 in 10 have never been through the trade-in process.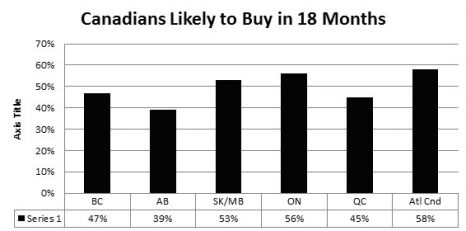 The same poll also shows Canadians feel under-informed about the potential value of their trade—a full 82 per cent stating information on vehicle trade-in values is not readily available to them and mostly proprietary to dealers.
For example, according to the poll, 99 per cent of Canadian drivers failed to correctly identify depreciation as the single greatest cost involved in vehicle ownership. Zero respondents aged 18-34 properly mentioned depreciation as an expense, and most incorrectly believe that fuel is the largest expense.
The CanadianBlackBook.com Future Values Calculator, which forecasts depreciation for cars, trucks and SUVs up to four years ahead, provides information on what model cars will hold the most value.
Among the one half (51 per cent) of Canadians that have traded in a car or truck to a dealership in the past, only half (48 per cent) of those had a good idea of what their vehicle's trade-in value would be, while more than one third (36 per cent) received less money than they expected.
Prospective buyers and sellers can readily access the Canadian Black Book database of current and forecast future values on every mainstream make and model, at www.canadianblackbook.com.