Bugatti has unveiled its Chiron, the most powerful, fastest, most luxurious and most exclusive production super sports car in the world.
The sports car manufacturer from Molsheim, France, with its long tradition, has taken the unique features of a modern Bugatti to a new level and developed a high-performance machine that has become significantly better in every respect.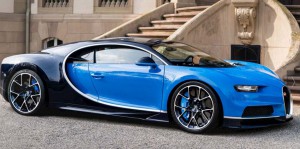 With a power output of 1,500-horsepower, unprecedented for production vehicles, an exceptionally high torque value of 1,600 Nm between 2,000 and 6,000 rpm and a wide variety of technical innovations, the Chiron sets new standards in every respect.
The Chiron is well-positioned to become the next world speed record holder and reach a maximum speed significantly above the record currently held by Bugatti.
The manufacturer has limited the maximum speed of the new car to 420-kilometres per hour for road use.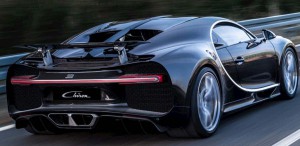 The Chiron is to be built at the company's headquarters in Molsheim. Only 500 of these exceptional cars are to be produced.  Currently, advance orders have been received for one third (166) of the total production run.
Base price of the 2016 Bugatti Chiron is approximately CAD$3.6-million-plus.
The first vehicle is due to be delivered to a customer in autumn 2016.
With a new carbon fibre monocoque, a newly designed adaptive chassis, tires developed especially for Bugatti and other innovative technologies, the Chiron is an agile, modern Bugatti with handling designed to ensure maximum driving pleasure.