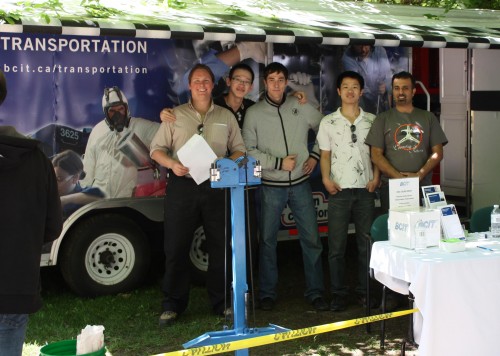 A heartfelt thank-you to all sponsors, car owners and enthusiasts who turned out on Saturday May 19, 2012 and once again showed why the Vancouver All British Field Meet  is worthy of being dubbed "The Greatest Show on British Wheels."—Patrick & Joan Stewart, event organizers.
New this year: The British Columbia School of Technology (BCIT) students in the Transportation division participated in the Student Judging Program.
Led by a BCIT instructor, this unique opportunity allowed students to judge a select few of the more than 650 vehicles at the ABFM and award the first BCIT Student Judges Award, which was won by Reid Trummel.
Click here for the complete list of Class Winners at the 2012 Vancouver ABFM.
Click here for the complete list of winners of the ABFM 2012 Sponsors' Awards.