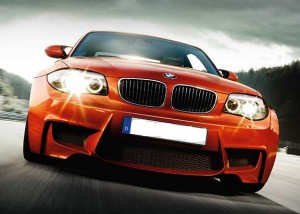 When it comes to making cars that command a consistently higher trade-in value after four years the Japanese continue to dominate, Europeans stay the course and North American manufacturers steadily improve, Canada's leading source of automotive values says.
The 2012 "Best Retained Value Awards" released by Canadian Black Book (CBB) show Japanese cars and trucks are holding their value very well in all popular vehicle segments in Canada.
Canadian Black Book, this country's go-to provider of present and future vehicle values distributed in various formats to dealers, insurance companies and financial institutions and also to consumers on its web site www.canadianblackbook.com, selects vehicles in 17 different categories annually that retain the highest percentage of their original MSRP over the past four years.
Toyota, Lexus, Subaru and Honda combined to win 11 first-place 2012 Canadian Black Book Retained Value Awards, while European automakers took home four, and of the domestic manufacturers, Chrysler took home three. There was one tie.
"While most other industry accolades tend to generate headlines by focussing on the here-and-now of new vehicle models, our annual retained value awards provide consumers with excellent insight as to where they will most likely receive the best value for their money, over time," says Kathy Ward, CEO of Canadian Black Book.
CBB advocates that consumers contemplate what a vehicle is going to be worth in the future before making any new or used vehicle purchase decision.
"When deciding on a new car or truck, consumers often search for a model offering the best loan rate or the richest incentives that lower the sticker price," Ward adds. "But not taking vehicle depreciation into consideration, the single greatest cost of vehicle ownership, can lead to a costly surprise at trade-in time."
This year's results again put Toyota and Lexus the far-and-away leaders for retained value. Toyota earned five first, four second and one third-place finish. Lexus took two firsts and one second.
Of special note, in three categories, Toyota, Honda and Dodge each have claimed the winner's podium for three years straight while the Subaru Outback has either won or tied for first in the Mid-sized Car category for three years running.
Dodge was also a first-time category winner in Sports Car with the new Dodge Challenger first reappearing in 2008. Jeep Wrangler was a repeat winner in Compact SUV.
North Americans overall recorded 10 second- and third-place finishes: Ford and Lincoln had four, General Motors had four and Chrysler had two.
First, second and third-place winners in all 17 Retained Value Award categories can be found at www.canadianblackbook.com.
Category
2012 Award Winner
Sub-compact
Honda Fit
Compact Car
Volkswagen Golf
Mid-size Car
Honda Accord (Tie)
Subaru Outback (Tie)
Full-size Car
Toyota Avalon
Entry Luxury Car
BMW 1 Series
Luxury Car
Lexus GS Series
Premium Luxury Car
Lexus LS Series
Premium Sports Car
Audi R8
Sports Car
Dodge Challenger
Small Pickup
Toyota Tacoma
Full-size Pickup
Toyota Tundra
Minivan
Honda Odyssey
Full-size Van
Dodge Sprinter
Compact SUV
Jeep Wrangler
Mid-size SUV
Toyota FJ Cruiser
Full-size SUV
Toyota Sequoia
Luxury SUV
BMW X6