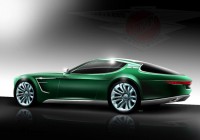 The classic Jensen Interceptor sports GT car will be revived next year with the launch of an all-new version.
CPP was appointed by the owners of the Jensen name, Healey Sports Cars Switzerland (HSCS) Ltd, to create a successor to the original Interceptor marketed between 1966 and 1976.
Click here to continue reading story.