By Nigel Matthews–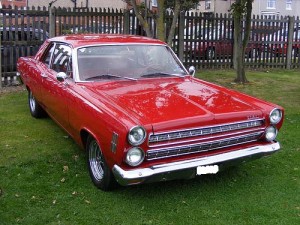 In 2000, the registration of modified historic vehicles in the Province of British Columbia, Canada, became irritatingly complex.
On the surface it seemed a simple plan for the betterment of the environment. In order to help British Columbia test station employees more easily determine the appropriate emissions testing standard to use, modified historic vehicles were registered as either a Modified "A" or Modified "B" with no designation as to whether the vehicle began life as a Ford, Chevrolet, etc.
For example, under the new policy, the registration documents for a vehicle that began life as a 1932 Ford was no longer called that under the "MAKE" on the title. It was now called a Modified "A," while under the "MODEL" heading the vehicle would be referred to as a "32FRD."
This posed an immediate and obvious problem to everyone except those behind the new designation system.
For starters, historic vehicle owners were more than a little unhappy to have their vehicle described on the registration documents as a Modified "A" or "B" instead of what it actually began life as. The new system also impacted the value of the vehicles, especially if they were sold in the United States, while also leading to awkward and confusing encounters with some police on routine road stops when the make/model of the car being stopped did not seem to match the documents presented by the owners.
To reverse the process took years of effort on behalf of the Collector Car Club Council of B.C. and the Specialty Vehicle Association of British Columbia (SVABC), who lobbied diligently on behalf of the hobbyists. And now it seems that persistence has paid off.
As of January 1, 2011, the change went into effect and the confusing vehicle make descriptions of Modified "A" and "B" are now history in B.C. Now a Ford is again a Ford and Chevy is a Chevrolet. Over the course of wrangling with the Canadian equivalent of the DMV, parties lobbying on behalf of historic vehicle owners heard all kinds of excuses as to why the process could not be reversed. But, in the end, it turned out the real reason was simply the high cost of having to change some computer systems.