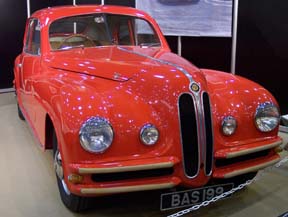 What do Peter Sellers, Tina Turner, Sir Richard Branson and Liam Gallagher, former front man of the 1990s British pop band Oasis, all have in common?
They have all been customers of Bristol Cars, the English manufacturer of hand-built, high-performance cars for discriminating (and wealthy) buyers for more than 60 years.
Bristol 401 prototype bodied by Carozzeria Touring.
Headquartered in Patchway, U.K., Bristol has always been a low-volume manufacturer. Its most recent published official production figures were for 1982, which stated that 104 cars were produced in that year. Since then it is believed that production has been around 20 cars per year. Not nearly enough to allow the privately owned company to survive.
As a consequence, this distinctive manufacturer, with roots that go back to 1945, has now gone into bankruptcy. All of the company's assets including its sole showroom in West London, its factory and restoration shop at Filton—just north of Bristol—its spare parts, its trademarks, all of its machinery, a number of used Bristols and the Web domain www.bristolcars.co.uk are all on the sales block.
"It has not been possible for the company to continue to trade in its present structure, said Toby Silverton, the current owner of Bristol Cars. "While the decision has been taken regretfully, I am confident that a future for the business will be found."
Bristol had four models in production: the Fighter V10 two-seat sports car, the Blenheim V8 sedan, the Blenheim Speedster and the Series 6 V8 sedan, which is a classic V8 Bristol stripped down and rebuilt with modern conveniences.
The cars are priced between $240,000 and $400,000.
History of Bristol Cars
Forecasting a significant excess labour capacity postwar, in 1945 the Bristol Aeroplane Company (BAC) began working with AFN Ltd, makers of Frazer Nash cars, on plans for a joint venture in automotive manufacture.
By July 1945, BAC had created a Car Division and bought a controlling stake in AFN. HJ and DA Aldington remained directors of AFN and were joined on the Board by Reginald Verdon-Smith and George Middleton White, both sons of BAC directors. Reginald Verdon-Smith was elected chairman and HJ Aldington managing director.
HJ Aldington, who was still in the British Army, used his military connections to visit the bombed BMW factory in Munich several times in 1945, culminating in a trip in October 1945, along with his brother and two Bristol representatives, to gather detailed plans of BMW cars and several development engines which they flew back to Bristol. This was quite a tricky manoeuvre as Munich had been declared part of the American Zone and the American Military had just issued orders for the BMW plant to be dismantled and crated up for shipment to the USA. These plans and engines were subsequently declared to be war reparations. BMW chief engineer Fritz Fiedler was also given employment at AFN where he continued development of the BMW 328 engine.
By mid 1947, the different intentions of the Aldingtons and Bristol were becoming clear and Bristol severed its ties with AFN, returning control of AFN to the Aldington family. Earlier in 1947, BAC had registered the company Bristol Cars Ltd although it continued for several years to market its cars as made by the Bristol Aeroplane Company.
The first car, the 1947 Bristol 400, was heavily based on pre-WW2 BMWs. The body looked very like the BMW 327, while its engine and suspension were clones of BMW designs (engine and front suspension based on those of the BMW 328, rear suspension from the BMW 326). Even the famous double-kidney BMW grille was carried over intact.
Until 1961, all Bristol cars used evolutions of the 6-cylinder BMW-derived engine. This very well regarded engine also powered a number of sports and racing cars, including all post-war Frazer Nash cars (apart from a few prototypes), some ACs, some Lotus and Cooper racing cars, and several others.
In 1961, with the launch of the Bristol 407, the company switched to large Chrysler V8 engines, which were more suitable for the increasingly heavy cars.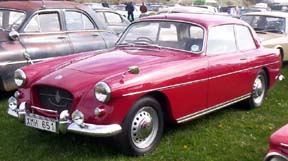 All post-1961 Bristols including the current Blenheim and Fighter models use Chrysler engines.
Bristol 407 Sport Saloon.
Since 1960, the company has been part-owned by former racing driver Tony Crook, who took over the share of his partner Sir George White in 1973.
In 1997, Toby Silverton came on board, which explains the greater level of development in recent years (particularly, the Bristol Fighter).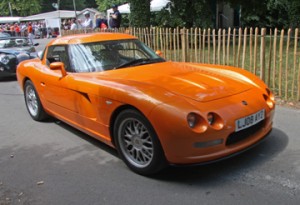 Crook eventually sold the company to present owner Silverton in 2001.
Bristol has a notable and knowledgeable fan club and it is hoped that several of these enthusiasts will syndicate and buy the assets to continue production of these magnificent automobiles.
Bristol Fighter Supercar.
Be sure to earmark May 21, 2011 in Vancouver to see hundreds of British classic cars and motorbikes at the beautiful VanDusen Garden venue. More details at www.westerndriver.com/abfm