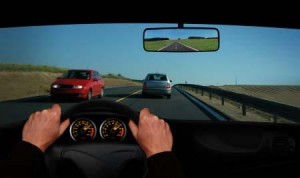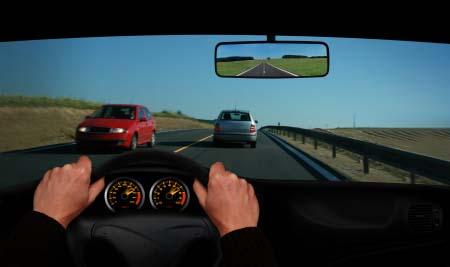 In support of The National Year of Road Safety 2011, Young Drivers of Canada, Canada's largest driver training organizations, and State Farm Insurance have partnered to create the first online national driving test.
The test initiative encourages safe and smart driving practices across the country and was designed to not only engage Canadians to easily test their driving skills but also put a special focus on distracted driving.
This is an interactive online video competition that challenges players to score higher than other contestants. The online contestants in this series are everyday drivers, ranging in ages from 17 to 61. To go a step further, players can also invite their friends and family to try to beat their scores.
Participants are also able to judge the level of risks in the various road scenarios and learn how safe a driver they really are.
"The most recent statistics from Transport Canada report 2,767 fatalities and a total of 194,177 injuries," said Peter Christianson, president of Young Drivers of Canada. "Collisions are predictable and preventable and our hope is that in Canada's National Year of Road Safety, we can all focus on working together to change risky driving behaviours and help save lives."
Individuals who participate in this free video competition will have the opportunity to identify driving risks and learn valuable solutions to common driving problems. Each road scenario in the series has tips on how to respond effectively to that situation. If the viewer is paying attention they should be able to click on the specific source of the risk.
There is also a CogniFit divided attention task available in each episode.
"There is research that shows that 24 per cent of new drivers, regardless of age, have cognitive weaknesses that put them at significant risk of crashing," said Christinason. "These skills can be improved through CogniFit assessment and training. Cognitive ability is a large part of a driver's crash-risk. Canadian drivers can flex their cognitive skills related to driving such as attention, perception, and memory, which are not only important to keep sharp for driving, but also to be safe and effective in all aspects of their lives."
The National Driving Test can be found at http://autos.sympatico.ca/safety-guide/7650/national-driving-test.