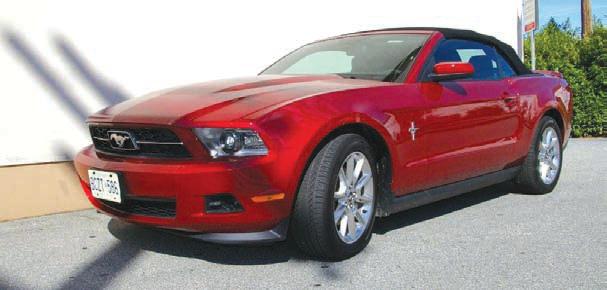 Introduced on April 17, 1964, and demonstrated in dealers' showrooms across Canada in 1965, the Mustang was Ford's most successful launch since the Model A.  The instant bond created with buyers was understandable—the car simply had character.
Forty-five years later, North America's favourite muscle car still exhibits that character. New exterior design, new interior trim and technologies, plus increased V8 horsepower and that unmistakable Mustang exhaust note do justice to its longevity.
 "The best Mustangs have always been the ones that connect young North Americans with the spirit of the times,-and the 2010 does exactly that," said J Mays, Ford's vice-president of design. The 2010 Mustang combines modern technology with Mustang heritage in both design and engineering.
In the movie Bullitt, legendary actor Steve McQueen drove a Dark Highland Green 1968 Mustang GT that gained cult status among Mustang enthusiasts, thanks to a seven-minute scene that car buffs believe defined the modern movie car chase. "All of the Bullitt elements are the base foundation of the GT," said Paul Randle, Mustang chief engineer. To that base foundation, engine and chassis improvements have been made and racing experience technology added. "We adjusted springs, stabilizer bars and shocks to better balance the ride, steering and handling for all models, which results in a more engaging driving experience," said vehicle engineering manager Tom Barnes.
 "The 2010 Mustangs feel more controlled for steering and handling, yet retain a good ride balance." The 2010 Mustang 4.6 litre V8 power plant benefits from innovations from the Bullitt model with increased capacity to 315 horsepower. "It runs on regular gasoline, but if you put in premium it has adaptive calibration that will give you even better mid-range torque" said Barnes.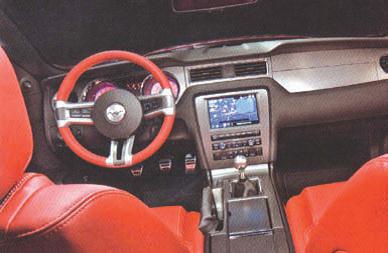 The interior is well planned and the finish is impressive, with seats and arm rests using softer materials and quality stitching. The chromed-ringed gauges, aluminium-finished instrument panels and console fit the heritage mould. Drivers also can customize their ambient and instrument lighting through a special colour system, which features 125 colour options including pink fluorescent. It's no small feat to design, engineer and build a modern classic that retains its character.
Good job, Ford.