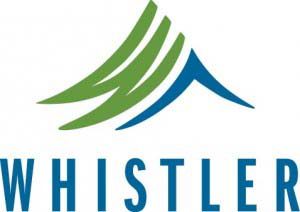 On Sunday May 20, following the static ABFM event at VanDusen, the annual Vancouver-All-British Whistler Run will take place.
This fun day gives participants the opportunity to drive their British vehicles on one of the world's most scenic roads, the Sea-to-Sky Highway.
Entrants gather Sunday morning at West Vancouver's Park Royal Centre South Mall for a pre-departure noggin n' natter session that includes coffee and muffins and a goody bag that includes a special edition metal dash plaque and the official Bumper Rally Placard.
First car is flagged off at 9am, others arrive, and leave at will (last car out 10:30am), for the approximately 119-kilometre drive to the alpine village of Whistler.
NEW DISPLAY LOCATION AT WHISTLER
The new arrival and display area in Whistler for 2018 is the rejuvenated Whistler Creekside Village www.whistlercreeksidevillage.com/, site of the first gondola, the 'Creek'.
ABR entrants' cars will be displayed on the picturesque plaza situated at the original base of Whistler Mountain.
The event includes awards and prizes, which take place at 3pm.
Special hotel rates are available for those staying overnight in Whistler on this holiday weekend.
We have blocked a limited number of rooms in the following Whistler Hotel for guests who wish to overnight in Whistler. Reservations taken after April 21, 2018 will be based on availability.
Vancouver All-British Whistler Run Hotel:
Room Category: [May 20-21, 2018] Traditional Double: $185 Canadian; Traditional King Room: $195. Rates are based on double occupancy and do not include applicable 15% tax. Exclusive offer: $18 parking rate for all Vancouver ABFM group members. Rooms and preferred rates will be held until April 21, 2018, after which bookings will be on an availability basis.
Reservation Method: Call 1-800-667-3363 or Toll-free 1-800-667-3363. Reference: All British Run 2018 or Group Reference Number 271995.
Book online at www.crystal-lodge.com type in your Group Login ID Code: ABCR, press "Search for availability"; select desired room and click on "Rates" to proceed.
A valid credit card is required at the time of reservation to secure any guests rooms under the Vancouver All-British Whistler Run (ABCR).
PLEASE JOIN US

If you own a British car, we encourage you to join fellow driving enthusiasts and register online for either or both the Vancouver ABFM and the Whistler Run events at www.westerndriver.com or email jstewart@westerndriver.com for an event brochure.
There are lots of great prizes to be won by entrants and the attending public at both events, including valuable prize draws, airline tickets, early-bird registration draws and a luxury car Whistler weekend for two.