Morrison (Morris) Calvert (August 31, 1936 – June 5, 2017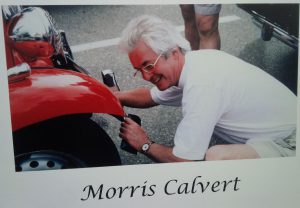 Morrison (Morris) Calvert passed away suddenly from a stroke on June 5, 2017.
Born in Belfast, Northern Ireland, Morris immigrated to Canada at the age of 18. He married Anna in 1969, welcoming their only child Lana in1972.
Spending much of his career working for Castrol Canada, Morris had a passion for British cars, particularly MGs, and belonged to the MG Car Club of Calgary.
Morris was also a long-time friend to the Vancouver ABFM, serving as one of the chief judges for several years, including at the 2017 show held on Saturday, May 20. He was also responsible for encouraging many Alberta classic car owners to attend the show each year.
Survived by his wife Anna of 48 years, daughter Lana (Jonathan), grandchildren Kirsten and Hunter, sisters Isabel (Steve) and Anna (Tom), sisters-in-law Helga and Margit, and several nieces and nephews.
A memorial service was held on Monday June 19 in Calgary.
The co-event organizers of the Vancouver ABFM, Patrick and Joan Stewart, express their profound condolences to Morris' family.