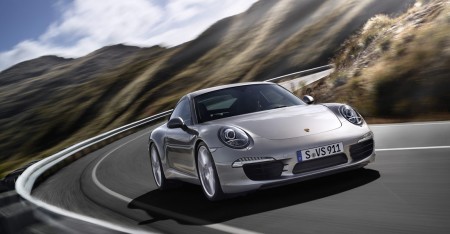 A paragon of design, performance, and all-around automotive excellence, the Porsche 911 celebrates its 50th anniversary in 2013.
Along the way, Porsche has been the recipient of many awards and accolades. The latest to be bestowed upon the legendary sports car came from the Automotive Journalist Association of Canada (AJAC). The association named the Porsche 911 "Best New Design" for 2013.
The award was presented to Joe Lawrence, president & CEO of Porsche Cars Canada, Ltd., during a ceremony held at the 2013 Canadian International Auto Show in Toronto.
"It is with great pleasure that we accept this award given to the 911 by the Automotive Journalist Association of Canada," said Lawrence. "We are delighted that the 911 was recognized for its design. Although all-new, this latest generation of the iconic sports car is still very much recognizable by its unmistakable silhouette, one of its many defining traits since its introduction 50 years ago."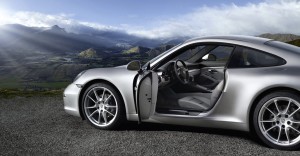 Now in its seventh generation, the newest 911 offers advanced technologies such as the world's first seven-speed manual transmission. Two new engines are offered, a 3.4-litre and a 3.8-litre flat-six, producing 350-hp and 400-hp, respectively. All feature direct fuel injection and an auto start/stop system, which help the new Porsche 911 achieve fuel economy as low as 7 L/100 km, according to Transport Canada highway figures.
This latest AJAC award for the all-new 911 follows the title win of "Best New Prestige / Performance Car".
Each year, all-new cars that meet pre-determined criteria are entered in various categories, including the Design of the Year. The winner of this category was ultimately chosen by the select group of Canadian automotive journalists that make up AJAC, after casting votes for their top pick among all categories for 2013.