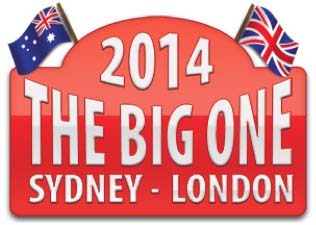 With 14 months to go, the organizers of The Sydney to London Classic Marathon Rally have announced that the first cargo plane, which will transport competitors' cars to Turkey from the end of the Australian leg, is now full.
With several people, who had previously expressed interest, recently confirming their intention to enter the event, together with several new enquiries, the organizers expect the second plane to become full before long.
Hannu Mikkola and his son, Vesa, have joined the entry. Hannu competed on the 2000 London to Sydney Marathon with his other son, Juha, and returns to tackle the event in the opposite direction driving a Ford Escort RS1800.
Buy Back Deal: The organisers have put in place a buy-back deal for the Challenge Regularity Event, enabling entrants to fly into Sydney and pick up a BRAND NEW 4×4 vehicle, ready-prepared for the event. The vehicle can be purchased for AUS $36,000, and it would then be bought back for AUS $22,000 at the end of the event in London.
The Challenge Event is for any suitable passenger car, including 4×4 recreational vehicles, licensed for use on the public highway, with a crew of up to four people. Entrants will normally follow the same route as the Competition Event and will have regularity sections most days.
Entrants in both the Challenge and Competition Events can choose to do the whole route, or opt for either the Australian or European legs only.
Service vehicles are now permitted for the Classic Car Rally with "basic" and "premium" options available. "Basic" includes identification plates, service book, road books, daily bulletins and access to official car parks, but with no air or sea transport or hotels provided.
"Premium" Service includes all of Basic Service, plus hotels, and air and sea transport for a crew of two.
For more information, please see the event website at www.transworldhistoricrallying.com