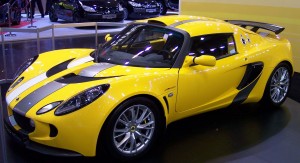 This year's Vancouver All British Car Show, dubbed The Greatest Show on British Wheels, staged each Victoria Day weekend in the magnificent VanDusen Botanical Garden, Vancouver, will pay special tribute to Lotus Cars and Norton motorcycles on Saturday May 19, 2012.
"On this 60th Lotus anniversary, we thank all Lotus owners who have shown their cars in the past and encourage them to spread the word to all Lotus owners in the Pacific Northwest to gather in 2012 for the anniversary celebration," said ABFM event co-event chair Patrick Stewart. "Featured Marque awards will be presented and the coveted event dash plaque and poster will feature Lotus."
Click HERE to read more in the Spring 2012 issue of Westworld BC, page 15.