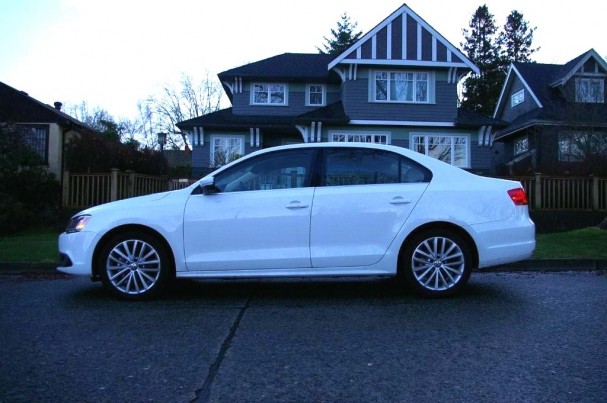 Volkswagen is taking aim at world domination, starting with the 2011 Jetta. VW is on record as planning to be the biggest car company in the world by 2018, and one of the ways it aims to achieve this goal is by offering premium class vehicles at affordable compact, entry-level pricing.
Such is definitely the case with the 2011 Jetta introduced last summer, and now currently on offer with a Manufacturer Suggested Retail Price (MSRP) of $15,875—approximately $1,500 less than the 2010 price.
So what does one get for compact entry-level pricing in the2011 Jetta?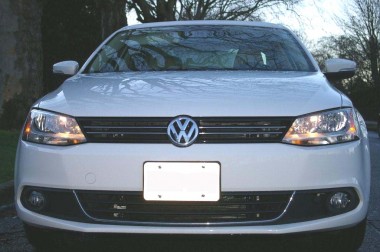 For starters, a car that has been completely redesigned from bumper to bumper. Gone are the former, rounded body lines and badly proportioned front end. The new design is better proportioned, with more angular lines and a wide horizontal grille and air intake that results in a clean simplified look that sits larger and more commandingly on the vehicle's 43-centimetre alloy wheels.
The interior follows through with a conservative but stylish look and greater legroom (68.5 millimetres) and additional trunk space (.43 cubic metres) in the back.
The steering wheel incorporates all the controls, so the driver can focus on the road and not be distracted through the use of dash-mounted controls. A direct shift gearbox (DSG) manages dual electronically controlled clutches, which allows faster shifting with noticeably enhanced acceleration, and all models come with six-speed automatic and Tiptronic controls that can also be controlled like a manual transmission.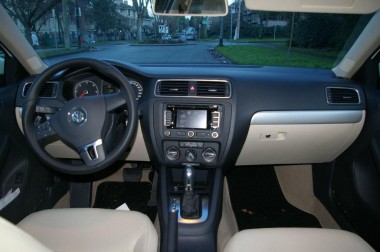 Canadian buyers have the choice of either a turbo diesel or two gasoline engine variants. The turbocharged 2.0 L Clean Diesel TDI direct injection 140-horsepower engine is remarkably quiet and quick enough off the mark to satisfy the average fuel-efficient daily driver.
Depending on a driver's performance preference, VW offers the choice of a gasoline engine 115-horsepower two-litre four-cylinder or a 170-horsepower 2.5-litre five-cylinder.
All versions come with six-speed Tiptronic auto transmission.
VW's safety features are impressive and include what's described as an Intelligent Crash Response System (ICRS), which automatically shuts off fuel supply and high-consumption electrical components, disconnects battery and alternator cables and unlocks doors and switches on warning hazards the second a severe crash is anticipated, all with typical German precision.
A host of other safety devices are included on all Jetta models to keep drivers firmly on the blacktop.
buyers can Choose from the multitude of options—Trendline, Trendline+, Comfortline or Diesel—ranging from performance to the latest technological features, then add up the costs and compare with other compact competitors, you will discover that VW has done their homework in delivering a premium class car at a compact price.
No doubt, the market will determine if Volkswagen does indeed become the biggest car company in the world.
Visit your Richmond VW dealer for the latest deals and details.