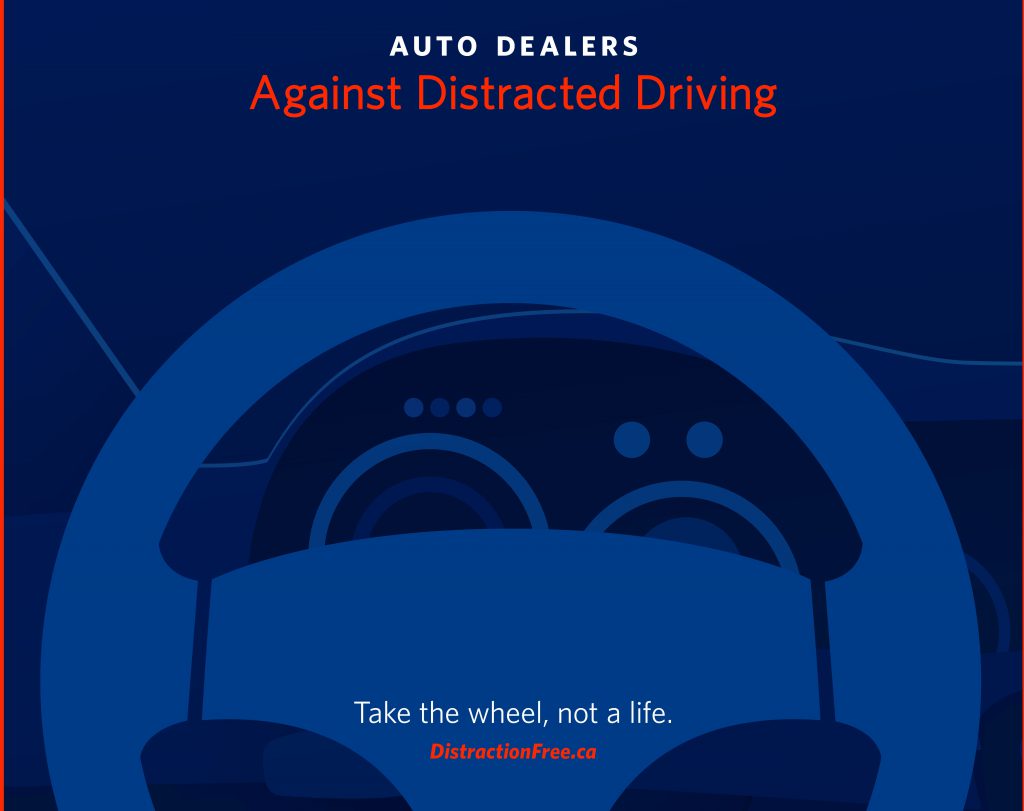 March 1 marks the kickoff of the 2018 Auto Dealers Against Distracted Driving campaign, a month-long initiative to spread awareness that there's no such thing as safe multi-tasking while behind the wheel.
Now in its fourth year, the campaign encourages Canadian auto dealership customers, staff and members of the community to make a formal commitment to drive distraction free by pledging either in-person at the dealership, or online at DistractionFree.ca.
According to the Traffic Injury Research Foundation (TIRF), it's estimated that drivers using a cell phone may fail to see up to 50 per cdent of the available information in their driving environment. Individuals suffer so-called "inattention blindness" as they direct more of their focus to secondary tasks unrelated to driving (TIRF & DIAD, 2017).
In 2017, Audi Richmond was the top participating dealer in the campaign, having collected more than 3,500 pledges against distracted driving.
"Audi Richmond dedicates time and effort to the campaign because we recognize how important the cause is to our industry," said Emily Westcott, marketing coordinator at Audi Richmond. "Last year, we saw so much engagement from our local community and we were able to hit our stride with collecting pledges because we took every opportunity to encourage safe driving habits and our customers were always willing to listen and have those conversations."
LGM Financial Services has facilitated the annual campaign since it first launched in 2015. The official goal of the 2018 campaign is to encourage behavioural change in drivers and collect 20,000 pledges against distracted driving. LGM will donate $1 towards education and research on road safety for every pledge, up to a maximum of $20,000, with the proceeds going to the Traffic Injury Research Foundation.
The campaign is also supported by The Co-operators, The Sovereign General Insurance Company, Canadian AutoWorld, Canadian Autojournal and Autosphere.ca.
Visit your local participating dealership or make an online pledge against distracted driving at DistractionFree.ca.
Follow the national campaign on Twitter: @LGMCanada