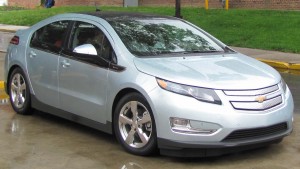 Starting next month, consumers will be able to access $17-million in funding that will help get them into clean energy vehicles and support the green-tech sector in British Columbia as part of the Canada Starts Here: The BC Jobs Plan.
The Chevrolet Volt runs on electric as well as gas.
The point-of-sale incentive program, announced by Environment Minister Terry Lake and Energy and Mines Minister Rich Coleman, begins December 1 and will provide up to $5,000 off the sticker price for qualifying new battery electric, fuel cell electric, plug-in hybrid electric and compressed natural gas vehicles.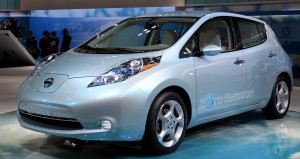 The Nissan Leaf electric car was named 2011 World Car of the Year.
"The point-of-sale rebate program is key to attracting new clean energy vehicles to the B.C. market," said Blair Qualey, CEO, New Car Dealers Association of B.C. "Manufacturers are eager to launch their new electric, plug-in hybrid electric and fuel cell cars in markets that demonstrate both high demand and with infrastructure in place [and] B.C. is now one of those markets."
The new funding includes more than $6-million for new charging stations and upgrades to hydrogen fuelling stations at existing facilities, providing owners of clean energy vehicles with more charging and fuelling options.
Homeowners who want to install dedicated charging stations in their homes for their clean energy vehicles will also get a rebate of up to $500 per qualifying station.
Starting immediately, $2.5-million in BC SCRAP-IT Society funding will expand the already successful non-profit group's initiative to remove high-polluting vehicles from B.C. roads. These incentives are accessed via the BC SCRAP-IT website at scrapit.ca.
BC SCRAP-IT Society has removed more than 30,000 vehicles from B.C. roads, resulting in a reduction of more than 200,000 tonnes of greenhouse gases.
The green, clean economy is estimated to be worth almost $5.2-trillion dollars globally. Growth suggests the sector to grow between $20.1- and $27.4-billion in 2020.