The 2023 Vancouver ABFM (All British Field Meet), dubbed "The Greatest Show on British Wheels," held at VanDusen

Botanical Garden on Saturday, May 20, ended the day with the Awards Ceremony that began with a lead-in by piper Mike Chisholm, appropriately wearing the Royal Stewart tartan.
Patrick Stewart, co-organizer of the Vancouver ABFM, thanked the sponsors and vendors whose involvement and financial support made the event possible. Also, co-event organizer Joan Stewart, the volunteers and marshals, headed by the various club members under Mike McChesney (MG Club) and Ron Kubara (Lotus Club), worked organizational wonders with their spreadsheet layouts. And the VanDusen staff, under the leadership of Sinfor Wong, for the use of the unique and beautiful Garden venue.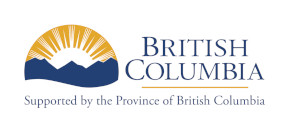 Stewart acknowledged the ABFM team of hard-working and unbiased judges: Nigel Matthews (absent this year because of a conflicting overseas appointment), John Allen, Ken Miles, David Gilmour, Olivier Spilborghs, Lionel Hondier, David Gilmour, Jim Hilton, Wes Stinson, Martin Phillips, Rick Regan, Ed Tretwold, Kellen Voyer, Rhodri Windsor-Liscombe, Cedric Carter, Ted Laturnus, Don MacDonald, Mike Kelly and an enthusiastic team of student judges, led by Chad Gelderman from Young Guns Garage.
Stewart also thanked the car entrants for showing up in style, confirming that the British car hobby is alive and thriving and by their participation continuing to make the event "The Greatest Show on British Wheels." He acknowledged a record showing of MGs on the field to celebrate the marque's 100th anniversary, with an equivalent number displayed—thanks to the excellent work of club members Mike McChesney and Steve Kaufman, who achieved the almost impossible parking challenge.
Additionally noteworthy was the 32-vehicle Aston Martin display that celebrated the marque's 110th anniversary and a Sunbeam Alpine in its featured class, plus an electraclassics display (classic look, modern driveability). Stewart acknowledged that while the latter might be controversial for purists, it might be the only option for the next generations who want to continue to drive these classics.
2023 SPONSORS' AWARDS
Young Entrant Award (for car owners 30 and under), sponsored by Silk Cat Automotive: Lucas Wagorn, the youthful son of Greg & Elisabeth Wagorn, the owners of Silk Cat Automotive, presented the award to: Michael Chan (Delta, BC) for his 1967 Austin Healey 3000 Mk 3 BJ8.
Judges: Kellen Voyer & Rhodri Windsor-Liscombe
Judges comments: Happily, a very difficult decision to make; a good array of motors and an impressive bevy of young owners, with several having completed extensive mechanical and bodywork upgrades. After carefully weighing youth and owners' work, the award goes to a well-restored vehicle renewed by a knowledgeable and meticulous young owner after a long sojourn in a dark garage. 
Continuing the youthful theme, the Young Guns Garage youth organization returned to judge several cars this year. The Vancouver ABFM, together with HAGERTY is pleased to support the work of Young Guns Garage and to encourage young folks to get involved and work in the automotive world, including with classic cars.
Chad Gelderman directed the group through the selection process of the cars that were chosen for their judging.
2023 Young Guns Garage winner's choice: Ralph Zbarsky (Vancouver, BC), 1967 MGB GT [301]
Honourable Mention: Troy Cooper (Abbotsford, BC), 1933 Riley 14/6 [33]
This was the 6th year of celebrating excellence in volunteerism. The Edd Award was presented to two volunteers with a long history of "getting stuff done" with their club and annually at the Vancouver ABFM. 2023 Edd Award recipients: Steve Kaufman and Michael McChesney.
2023 ABFM Lewie Award: recognizes someone who has contributed significantly to the classic car and automotive industry
Autojournalist Alyn Edwards has written many stories about the 2023 ABFM Lewie Award recipient Vern Bethel (Vancouver, BC), click here to read one of them.
2023 Michael J. Powley Motoring Mouth Award: recognizes the spirit of a true British classic car enthusiast
Richard Owen (Victoria, BC),  has been bringing classic British cars to the Vancouver ABFM from his shop in Victoria for many years, getting up at 5am to get to the ferry and always documenting his trip with a well-produced video, including detailed commentary that reflects his knowledge, passion and enthusiastic spirit. He has won in the Debuting Restoration Class(es) several times with his outstanding restorations.
BEST UNRESTORED, SURVIVOR CAR AWARD sponsored by Shell/Pennzoil. Thanks to Shell regional manager Andrew Campbell for the cases of Pennzoil for award winners.
Winner: Ian Newby (Aldergrove, BC), 1975 Jensen Interceptor Coupe [398]
JUDGES: Ken Miles, David Gilmore: Comments: Brought back from abandonment. Windows open! Black paint, the original interior, represents an excellent original example of a valuable car.
Honourable Mention: Douglas Irving, 1950 Jaguar Mk V Saloon.
___________________
DEBUTING RESTORATION AWARDS (3): JUDGES: Chief Judge: John Allen; Judges: Lionel Hondier, Olivier Spilborghs
Best Debuting Restoration (Under $50,000 spent), sponsored by Octagon Motor Group:  Winner: David Carson (Idaho): 1960 Bugeye Sprite [325]
Best Debuting Restoration ($50-$100,000 spent), sponsored by BMC Motorworks:  Winner: Richard Collet (Abbotsford, BC): 1948 MG TC [389]
Best Debuting Restoration (More than $100,000 spent), sponsored by HAGERTY: Winner: Jason Stoch (Sidney, BC): 1979 Lotus Esprit [222]
___________________
BEST FIRST-TIME AWARD: sponsored by Synchromesh Wines, owned by classic car enthusiast John Dickinson
Winner: Jim Sliger (Oregon), 1968 Triumph TR250 [275]
JUDGES: Jim Hilton, Wes Stinson, Martin Phillips, Rick Regan: Comments: Exceptional presentation–paint, body and interior, two tasteful upgrades, excellent mechanicals and excellent fit of the top.
___________________
NEATEST LITTLE CAR AWARD: sponsored by Western Driver.
Winner: Adam Sewell (Vancouver, BC), 1967 Triumph Vitesse, Convertible [436]
JUDGE: Patrick Stewart: Comments: Not too difficult to recognize and no surprise, beautiful in bright red!
___________________
MOST ELEGANT CAR AWARD: sponsored by Britain's most recognized detailing product brand, Autoglym. Thanks to Canadian national brand manager Dave Lambert for supplying their latest detailing Popor blast spray product for the award winners.
Winner: Jason Stoch (Sidney, BC) 1938 Aston Martin 15/98) [504]
JUDGES: Mike Kelly & Rhodri Windsor-Liscombe. Comments: Superbly beautiful restoration and an outstanding example of the elegance of pre-war vehicles. Words fail!
___________________
MODIFIED AWARD: sponsored by McLaren Vancouver.
Winner: James T. Brown (White Rock, BC) 1961 Austin Healey BT7 [471]
JUDGES: Jim Hilton, Ed Tretwold: Comments: Nice build, good performance parts with 4-wheel disc brakes, very well finished.
___________________

ENTRANTS CHOICE OVERALL: The most popular car on the field as voted for by all car entrants at the show. MCL Motorcars, part of the Dilawri Group representing Jaguar, Land Rover, Aston Martin and Bentley, sponsor this award. Thanks to Tristan Schon for the dealership's significant support over the years.
Winner: Troy Cooper (Abbotsford, BC) 1933 Riley 14/6 Special, Racer [33]
___________________
BEST MOTORCYCLE OVERALL: Sponsored by the British Motorcycle Owners Club, club president Joe Li.
Winner: Chris Flett (Vancouver, BC) 1970 Triumph Tiger, Standard [508]
JUDGES: Ted Laturnus, Cedric Carter: Comments: Original and pristine bike.
___________________
LAND ROVER SPIRIT AWARD:  Sponsored by Rovalution Automotive. The Land Rover deemed the most unique, vintage, original or special-purpose prepared, with characteristics that exceed all others in attendance.
Winner: John Paul Clinging (Abbotsford, BC) 1972 Land Rovers SIII 88″ [400]
Judge: Don MacDonald: Comments: Very thorough restoration of his family's vehicle.
___________________
FEATURED MARQUE AWARDS: Sponsored by HAGERTY Collector Car Insurance, which continues to promote and support the collector car movement.
MG 100: Winner: Arlene Loft (New Westminster, BC) 1966 MGB GT [323]
ASTON 110: Winner: Oliver Young (Vancouver, BC) 1961 Aston Martin DB4 [11]
SUNBEAM ALPINE: Winner: Scott Mason (Burnaby, BC)  1967 Sunbeam Alpine [372]
___________________
LONG DISTANCE AWARD: Sponsored by Lotus, debuting the Emira at this year's show
Winner: Bob Kosinski: Drove his 1965 Jaguar E-Type FHC from Emerald Park, Saskatchewan (2,008 kilometres) [284]
___________________