Join fellow British car driving enthusiasts on
Sunday, May 21, 2023

, for a relaxing, scenic drive on the Searching for Squatch Vancouver ABFM RUN, presented by Hagerty, to Harrison Hot Springs resort town.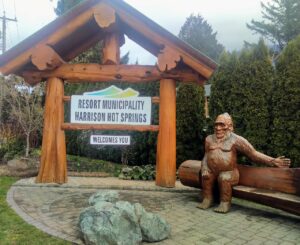 The destination is the beautiful, grassy lawn at Harrison Country Club RV Resort, close to Harrison Lake, which provides the perfect venue for a car display. A social afternoon with food, entertainment, dozens of prizes and a $150 Shell Gas Gift Card for our Trivia Quiz winner adds to the fun factor of this event.
The festivities will include an optional gourmet barbecue from local caterer Wild Forager, live music, Rally Quiz, awards and prizes. Harrison Country Club RV Resort owner/ABFM judge John Allen and ABFM co-event organizer Joan Stewart will MC the celebration. The maximum venue capacity is 100 cars, so please register as soon as possible.
If staying overnight in Harrison, book your hotel ASAP, as this is a jam-packed holiday weekend. Contact tourismharrison.com/stay—book early; limited availability this holiday weekend.
Check out the event details below, and please send in your registration form—sooner rather than later, so we can finalize plans for a fun, classic-car day.
DATE: Sunday, May 21, 2023 (Victoria Day Weekend).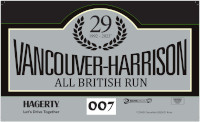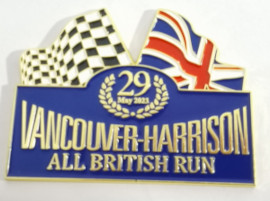 REGISTRATION DEADLINE: All participants must preregister by May 15, 2023. Pick up your Entrants Pack, Rally Bumper Plaque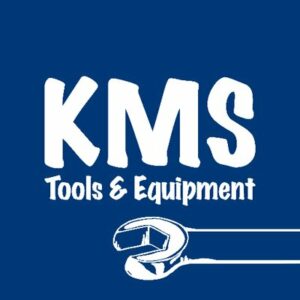 and Metal Dash Plaque on the day at KMS Tools start point.
START LOCATION: KMS Tools, 110 Woolridge Street, Coquitlam (opposite IKEA)—complimentary coffee & donuts to start your journey. Convoy together or individually, beginning at 10am, with the last car out at 11am. Route map provided.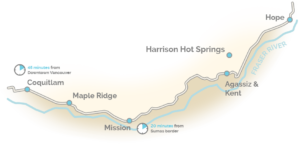 ROUTE (OPTION 1): Leisurely drive Via scenic route 7 to Harrison Hot Springs. 114 km via Hwy 7: Coquitlam—Maple Ridge—Mission—Agassiz—Harrison Mills—Harrison Hot Springs. Last car out at 11:00am on this Option.
ROUTE (OPTION 2): The Lotus Club invites you to join them on their adventure route on the 2023 Vancouver ABFM All-Brit RUN to Harrison Hotsprings. Departing KMS at 10:00am, drive with them in a convoy or leave on your own and drive some of it on your own at your own pace, but be aware the route takes longer than a straight run out Highway 7.  There's also the option to return to Highway 7 along the route and make a run to the endpoint.

You will be provided with a turn-by-turn PDF file of the Lotus Club Harrison Adventure Route as well as a GPX file for import to your GPS or a KML file for Google Maps/Earth on your phone.
The route will head north of Highway #7 after Maple Ridge and take you through paved country back roads, over hills, and down ravines while navigating curves that you did not know existed. You will drive over the Stave Lake Dam negotiating a hairpin turn you thought was only in the Alps. The route will continue through deep forested woodlands before joining back with #7 east of Mission.
But you don't get to cruise for too long as this adventure route then heads south of #7 as you constantly shift gears traversing 90-degree turns through the beautiful farmlands of the Fraser Valley. You will rejoin #7 at Deroche. But that's not all, after some relaxed driving on #7 there still is one last twisty little route to enjoy before arriving at Harrison! Lotus Club of BC members should contact lccbccj@gmail.com to confirm their participation.
DESTINATION: Harrison Hot Springs Country Club RV Resort, 400 Hot Springs Road, Harrison Hot Springs, BC—a three-minute walk to the Village and lakefront.
1:30-3:30pm: Optional Barbecue Lunch, catered by the Wild Forager @ $20 per person (Beef Burger or Veggie Burger with all the regular toppings, Romaine Caesar Salad, Coffee & Tea station, Water, Dessert), or bring your lunch. Awards, prizes, entertainment.
RETURN TRIP: On your own. Depart at will.
We look forward to you joining us on this fun-filled conclusion of the Vancouver ABFM's Victoria Day Weekend celebrations.