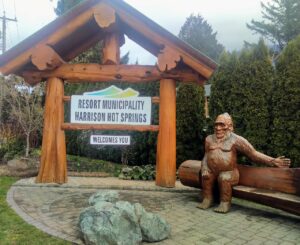 For the past 27 years, the Vancouver-Whistler ABFM Classic Car Run has travelled the Sea to Sky Highway on its Vancouver to Whistler route, culminating with a car display in the Olympic Plaza and Creekside locations.
That route is no longer an option, as the Whistler Resort Municipality has introduced a new Green Eco policy that prohibits all carbon-burning vehicles from renting their facilities, effectively eliminating classic car events in the Village.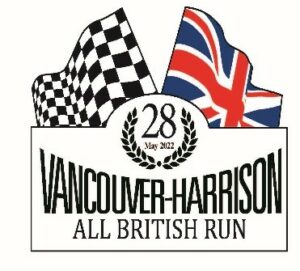 One route closes & another opens
As a result of these changed circumstances, the Vancouver ABFM Whistler Run will offer a new and improved replacement event— the Vancouver-Harrison All British Run—already affectionately dubbed the Searching for Sasquatch Rally.
With this fresh opportunity, the event organizers intend to increase the day's fun factor, including entertainment, barbecue lunch, optional overnight hotel stay, plus awards and lots of prizes.     
Ensuring the fun element will be the event's official MC, our very own ABFM judge John Allen, Harrison Country Club & Resort owner, our event's official venue.
Check out the event details below, and please send in your registration form—sooner rather than later, so we can finalize plans for this fun, classic-car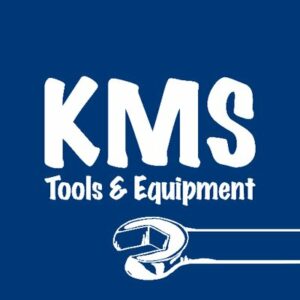 day.
Date: Sunday, May 22, 2022 (Victoria Day Weekend)
Start Location:  KMS Tools, 110 Woolridge Street, Coquitlam (opposite IKEA)—Coffee & donuts provided to start your journey.
Registration Deadline: All participants must preregister by April 25, 2022. Pick up Entrants Pack & Rally Plaque on the Sunday at KMS start or at VanDusen on Friday, May 20, 2022, 5:30pm-8:30pm.
Start: Convoy together or individually between 10am-11am; route map provided.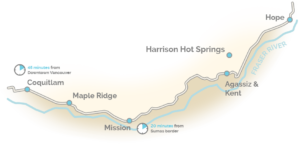 Route: Via scenic route 7 to Harrison Hot Springs. 114kms via Hwy 7: Coquitlam – Maple Ridge – Mission – Agassiz – Harrison Mills – Harrison Hot Springs (Scenic 7 route)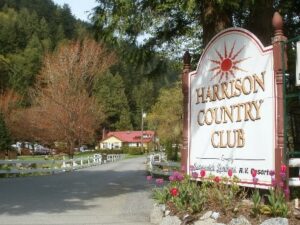 Destination: Harrison Country Club RV Resort, 400 Hot Springs Rd, Harrison Hot Springs, BC—a three-minute walk to the Village and lakefront. Optional overnight hotel accommodation, contact tourismharrison.com/stay/ or Best Value: Harrison Lake Hotel, book early as this is a busy holiday weekend.
1:pm-3pm Optional Barbecue Lunch @ $15/per person (Hamburger, Veggie Burger; Salad, Dessert, Coffee, Water, or bring your own. Awards, Prizes & Entertainment. MCs: Harrison Country Club RV Resort owner/ABFM judge John Allen & co-event organizer Joan Stewart.
Return trip on your own.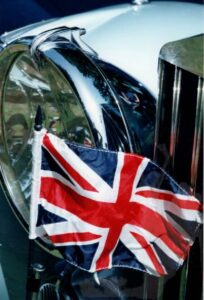 We look forward to you joining us on this fun-filled wrapup of the Vancouver ABFM's Victoria Day Weekend celebrations.
Click the link for a 2022 Harrison Run Entry Form.