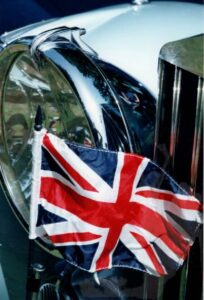 The Greatest Show on British Wheels, Vancouver ABFM, is looking forward to welcoming everyone back to the celebration at VanDusen Botanical Garden on Saturday, May 20, 2023.
A limited number of registered CARS FOR SALE will be at the Vancouver ABFM in VanDusen Garden, located on the Upper Lawn in a designated area. Registered cars for sale complete the entry form below.
CARS FOR SALE are not eligible for ABFM Show judging, awards or prizes. Enter Gate #3 on West 37th Avenue and Granville with your Confirmation of Entry.
We hope your treasured vehicle finds a new home with an enthusiastic owner.