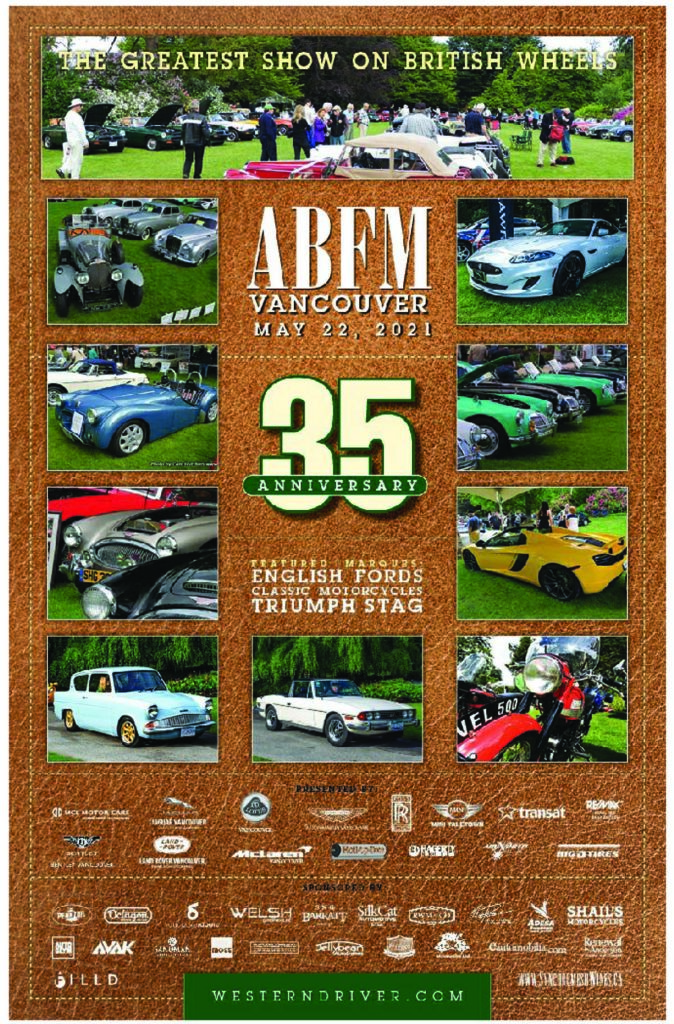 The 2020 Vancouver All British Field Meet and the Vancouver All British Whistler Run will not take place due to COVID-19 concerns
For the past 34 years, the All British Field meet (ABFM) and All Brit Run Whistler (ABR) have been about bringing British car fans together to enjoy their classics.
Unfortunately, as a result of the COVID-19 pandemic, city officials have mandated social distancing and placed restrictions on public gatherings. Additionally, many of our U.S. entrants will be unable to attend because of border restrictions. All these factors have had an unavoidable impact on our ability to proceed safely with a 2020 event.
Prior to the annual Victoria Day weekend event date (May 16-17, 2020), we announced a rescheduled date of "late summer" on the chance that large gatherings would be possible by that time. Regrettably, that is not going to be the case for anytime soon.
We therefore have no alternative but to cancel this year's Greatest Show on British Wheels, ABFM 2020 and ABR 2020.
What happens now?
For those entrants who have registered for this year's ABFM and or ABR you may defer your current registration to 2021 and you will also be mailed the event dash plaque that was designated for this year.
Those entrants who do not want to defer their registration to 2021, may request a refund on current registration payment(s) by emailing your request to Joan Stewart at  jstewart@westerndriver.com. No dash plaque will be sent with the refund.
Those entrants who purchased 2020 memorabilia: t-shirts, golf shirts, extra dash plaques and/or Whistler Run badges will be sent those products by mail and their entry will also be deferred to next year's show.
We thank all our entrants and wonderful sponsors for their enthusiastic support for The Greatest Show on British Wheels over the past 34-years.
All being well, we very much look forward to welcoming you back in 2021 for the postponed celebration of the 35th anniversary on Saturday May 22 at VanDusen and Sunday May 23 at Whistler.
Until we see you again, be safe, stay healthy and enjoy driving your classic.
Very best regards,
Joan & Patrick Stewart
Event organizers
Vancouver ABFM & Vancouver All Brit Whistler Run