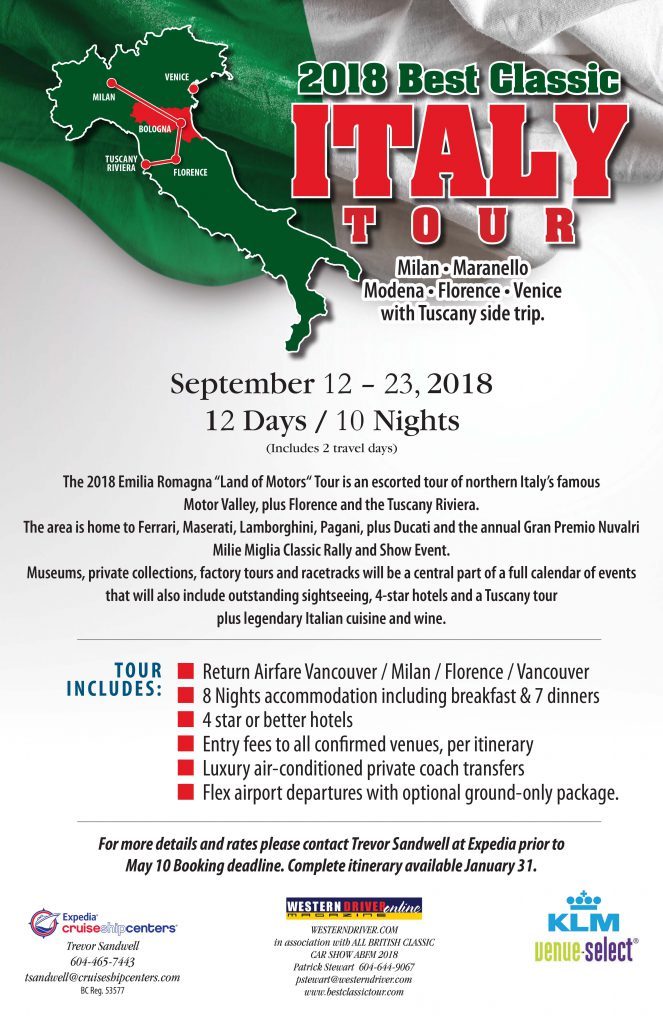 After hosting two very successful classic car tours to Britain; the first in 2015, the second in 2017, Western Driver hosts Patrick and Joan Stewart will lead a tour to Italy in 2018.
Contact Trevor Sandwell at tsandwell@cruiseshipcenters.com at Maple Ridge Cruiseship Centres for further booking details.
Note: Full itinerary will be posted here on January 20, 2018.
Patrick & Joan Stewart