The David Brown Automotive Speedback GT will make its first public appearance in the UK at the famous Goodwood Festival of Speed from  June 26-29, 2014.
Following its international launch at Top Marques Monaco in April, Speedback has received many thousands of pages of coverage in the international media, and the company has begun allocating production slots to customers.
The car will be located on stand 132 at the Goodwood Festival of Speed: a truly unique event held in the grounds of Goodwood House in Sussex. This event begins a program of major shows that Speedback will appear at this summer, giving potential customers the chance to get up close and personal with this unique grand tourer.
"I am delighted that we are able to take Speedback to such an amazing event as Goodwood," said company founder and CEO, David Brown. "The Festival of Speed has long been a favourite event for me and to show my own car there is a great opportunity."
The show follows a period of testing and validation at the Millbrook proving ground.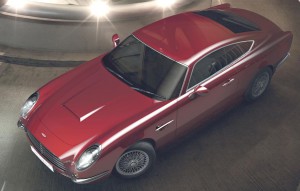 Video footage of the high-speed validation can be viewed on the David Brown Automotive YouTube channel: https://www.youtube.com/watch?v=1LsiSM9oaVE